Advanced Monitoring and Examples
Applies To: CLOUD VPS DEDICATED
Memset Advanced monitoring checks the external connectivity of several of the most common services on a web server. These services are as follows:
Apache
IMAP
MySQL
POP3
SMTP
SSH
Custom TCP Port
These services are checked from various locations both internal to and external from the Memset network. The manner in which they are checked is that the monitoring server will open a normal network connection to the correct port and negotiate a normal session. This is preferable to checking that the process is simply running as it ensures that everything that is necessary for a client to connect to, for example, a website, is functioning correctly. This includes the web server and it's configuration, the firewall, DNS, networking etc. If any problem occurs blocks the normal operation of the website such as a firewall update that blocks the needed port, or the domain has expired then it will be detected by our monitoring system and an alert sent.
In addition to the external connectivity of services the advanced monitoring can also be configured to check:
Disk Space
HTTP String

Ping

Server Load

SSL Certificate

Validity
Memset advanced monitoring works along side basic monitoring and does not replace it. Your server will continue to receive standard ping monitoring and alerts sent should the server go offline, however with Advanced Monitoring you can also configure the Ping to send you an Email or SMS as required.
Who is Alerted to the Monitoring Rules being Triggered?
Essentially you can configure the Monitoring Rules to alert anyone you like, by default the Advanced Monitoring allows you to configure it to send an Email or an SMS to the provided contact details.
If the server has our Premium Support then the monitoring system can also be configured to either "Warn Memset" or "Alert Memset 24x7", this will then alert our team of On Call Engineers who will investigate and resolve any issues 24x7x365
Multiple Contacts
Don't forget you can create multiple rules to alert multiple different contact via different methods, e.g. you can configure an Alert to Warn Memset, as well as Send and SMS and an Email.
Where can I Configure the Rules?
The "Advanced Monitoring Settings" page of each server can be found by selecting either "Cloud VPS" or "Dedicated Servers" from the main Overview Page in your Memset Control Panel. The list that follows will contain all of the Cloud VPSs or Dedicated Servers in the account, for the server in question select the "Manage" option, from here on the right side under "Server Monitoring" select the "Edit Server Monitoring Advanced rules" option.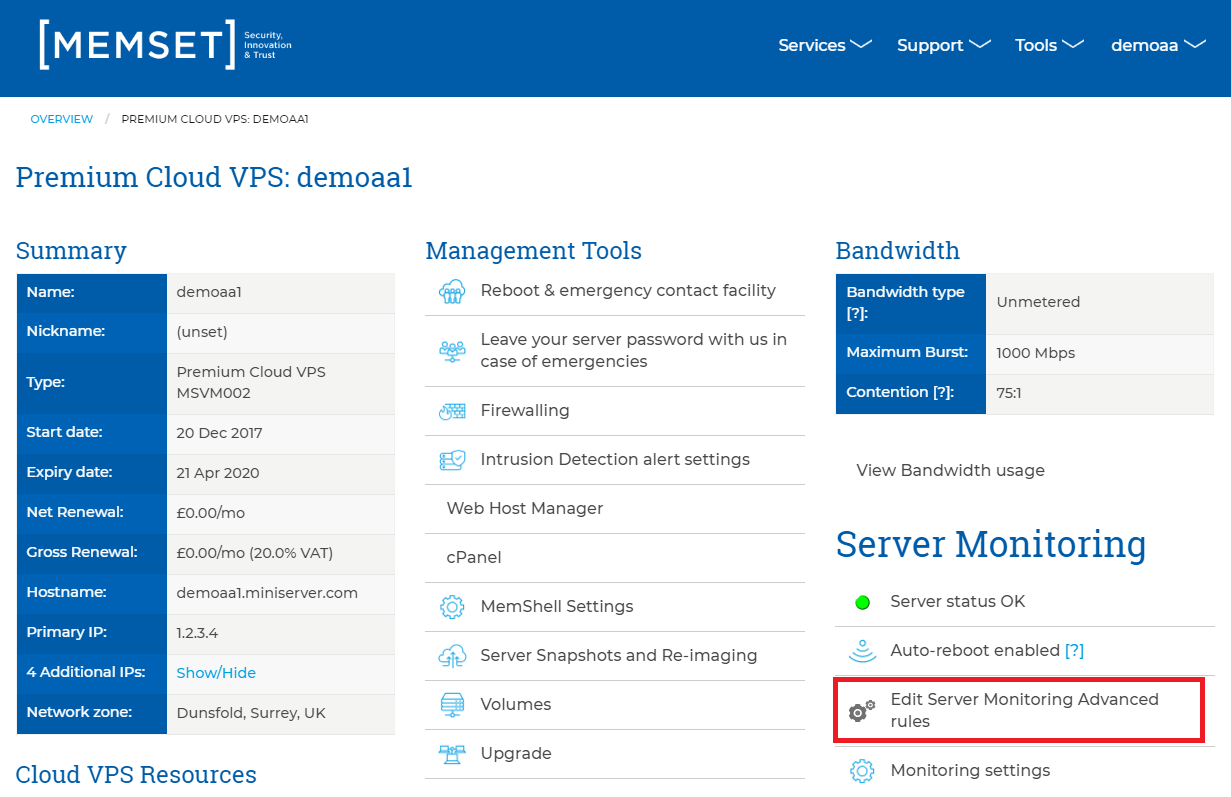 From here you can configure all the rules as required as well as reviewing your existing rules, you will see a page similar to the below;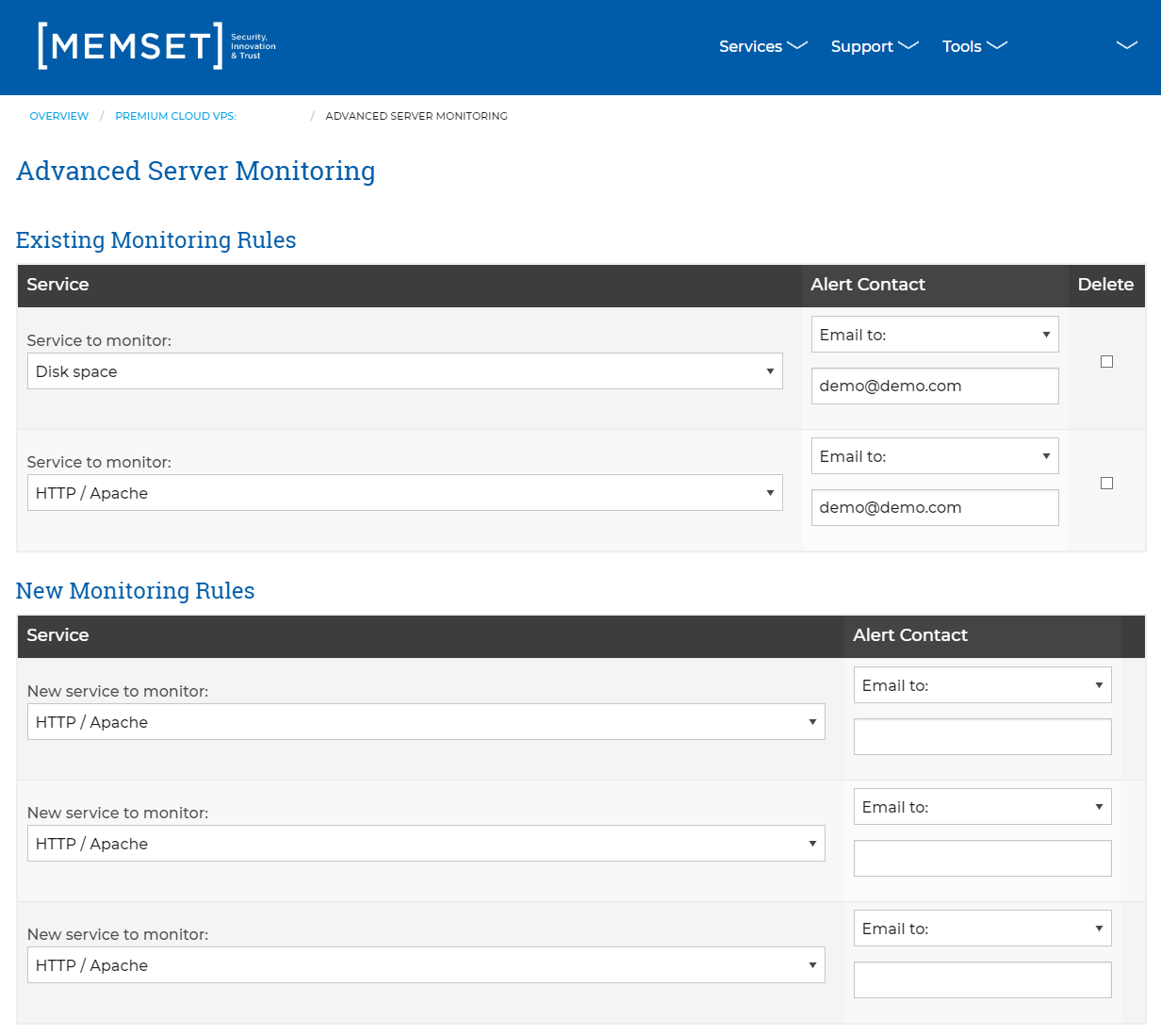 ---
Examples