Manually Rebooting a Server
Applies To: CLOUD VPS DEDICATED
Memset provides an online facility to reboot both Cloud VPSs and Dedicated Servers via the Memset control panel. The server reboot page is linked to from two locations:
The "Emergency Tools" section from the main Overview page of your Control Panel (or here).
The "Manage" page for each Server, by selecting the "Reboot & emergency contact facility" option under "Management Tools".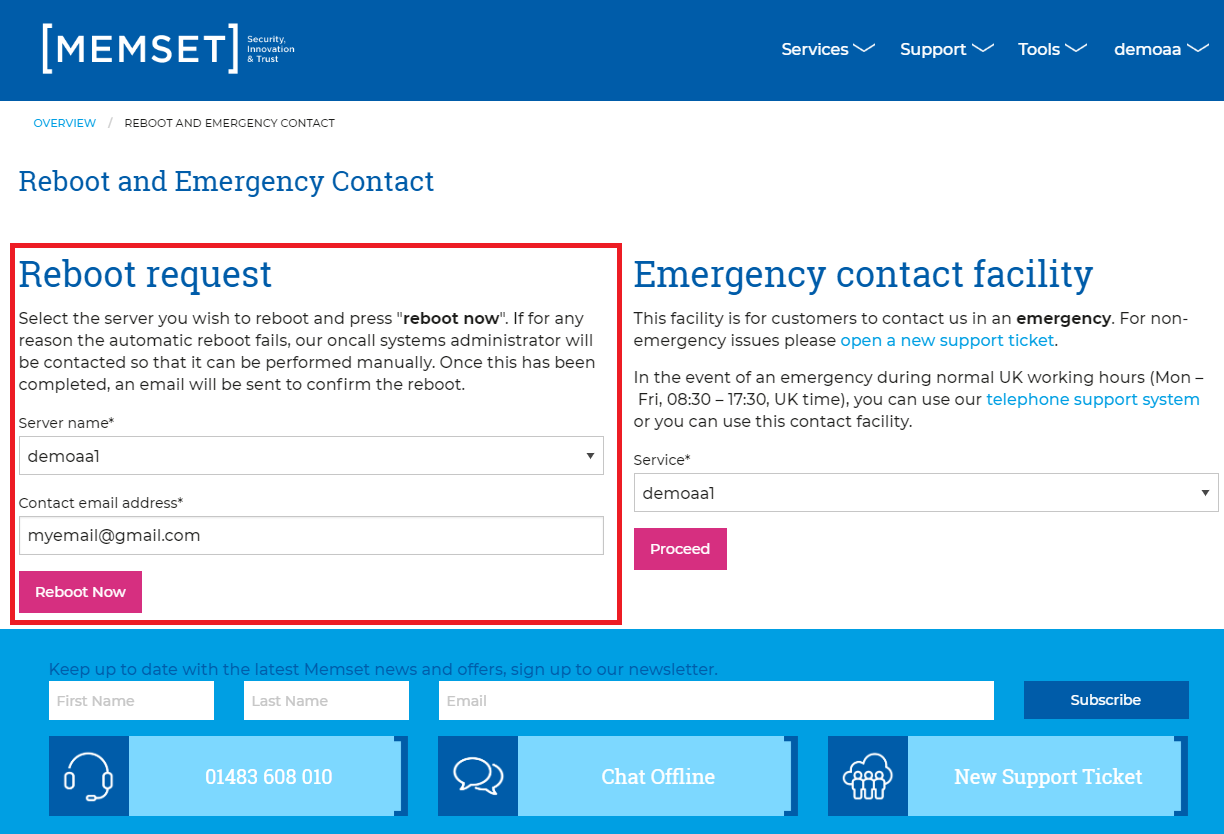 From either location all of the servers in your account can be rebooted by choosing the desired Server from the "Server name" drop down list and providing an an email address in the "Contact Email Address" field.
An Email Address must be provided, before the reboot request can be submitted, this is so that a confirmation email can be sent to the submitted address once the server has been rebooted. The reboot confirmation email will not be sent until the reboot has been initiated.
A reboot will occur shortly after the "Reboot Now" button has been clicked. Please allow up-to 15 minutes for you server to boot up again after the request has been submitted.