IP Address Whitelisting (for the Memset Control Panel)
Applies To: MEMSET CONTROL PANEL
This page allows you to configure an IP address whitelist for your Memset account allowing only access from those IPs to your Memset Control Panel (this does not impact any Servers or Services within your Account).
If you enable this feature, only those users originating from the IP addresses you specify will be allowed access to the Memset Control Panel/API.
Caution
Please be careful when enabling this feature, if your IP address changes once it is turned on and your new IP address is not included, you will not be able to access your account Control Panel.
Your current IP address will be shown on the page when visiting it. Please ensure that there is a valid entry for this address when enabling whitelisting.
When adding IP Addresses, you will be prompted for the IP Address, an optional Comment, Enable Access to this IP to the Web (Control Panel) and API.
To delete an IP, simply select the "Delete" option for the Row with that IP Address.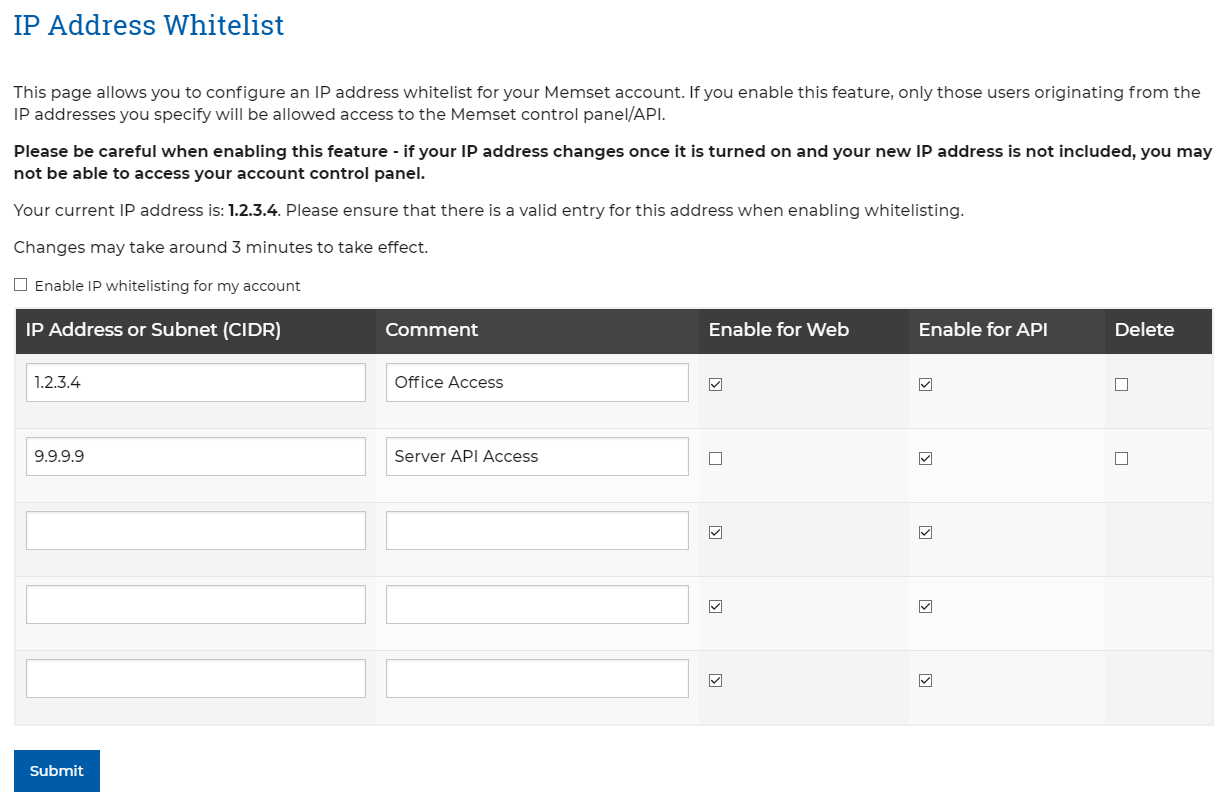 When you have made your changes press the "Submit" button to save the changes.
Any changes made here (including Enabling and Disabling) may take around 3 minutes to take effect.
For more assistance with this feature, please
contact your Account Manager
. Please note, if you have locked yourselves out of your account using this feature, you may need to go through the Account Recovery Process to regain access, which can take some time to complete.