The "Contact Preferences" page under "Contact Details" on the main Overiew Page of your Memset Control Panel (or click here) allows you to indicate you Contact Preferences for various Services.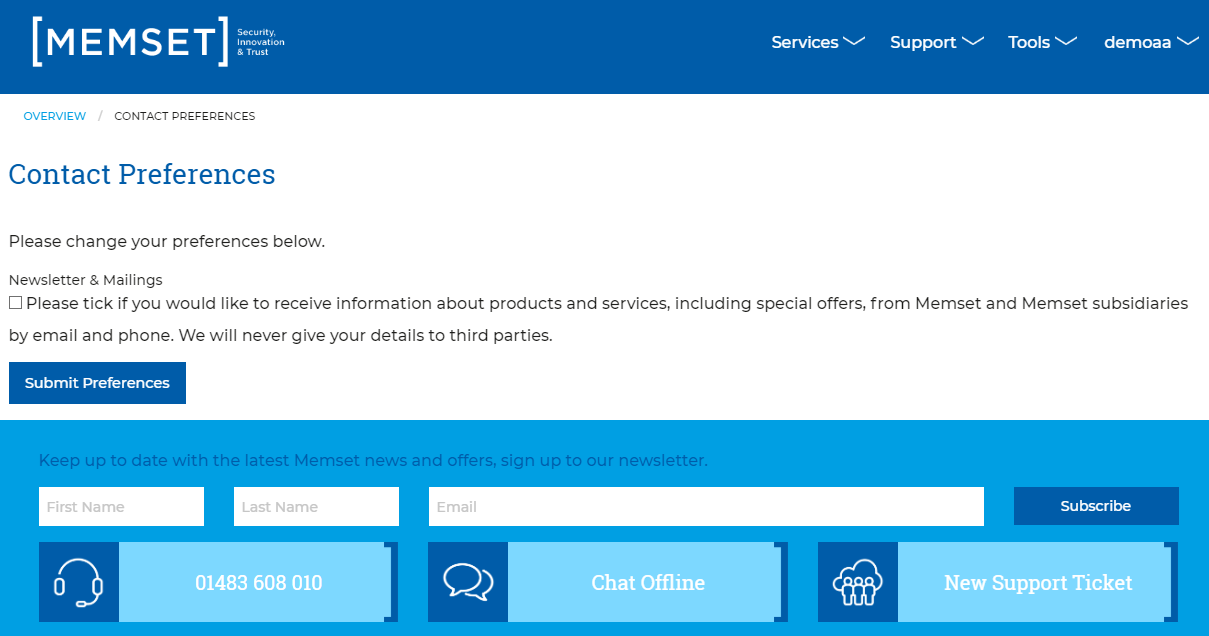 Newsletter & Mailings
Tick this option if you would like to receive information about products and services, including special offers, from Memset and Memset subsidiaries by email and phone. We will never give your details to third parties.